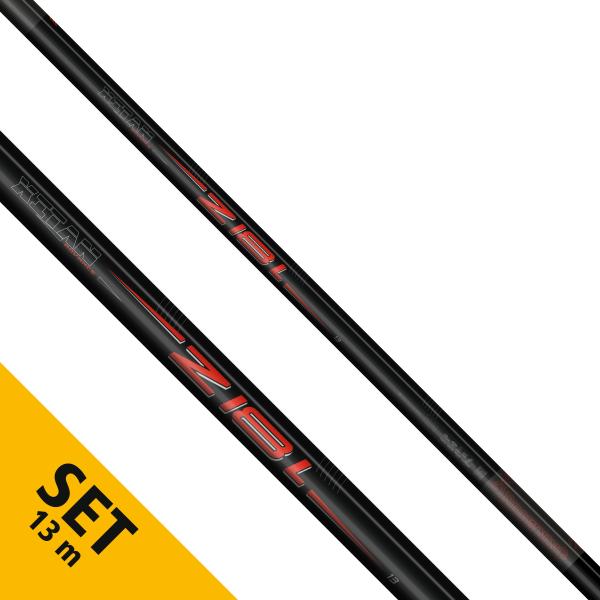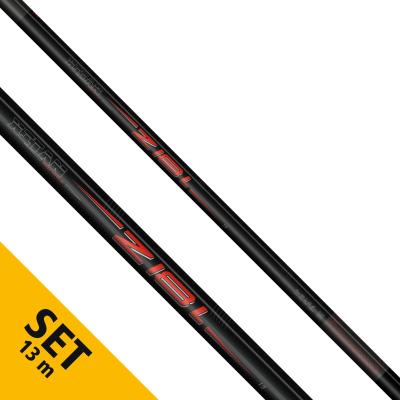 XITAN ADVANCE 18L: The first choice for the serious match angler requiring a truly long, strong and ultra-reliable pole.
PERFORMANCE: Light and ultra stiff, with perfect balance and response at all lengths. Can be fished to lengths of 18 m plus.
STRENGTH: Legendary strength and reliability that Browning's Xitan poles have become famous for
COMPATIBLE: Fully compatible with earlier Browning long section poles and top 6 section compatible with other Xitans.
Description
Xitan Advance Z18L– a perfect all-rounder, but the ultimate pole for competition carp fishing. The new Xitan Advance X18L builds on the success of the legendary Xitan Z12, Z14 and Z16L. Using "Sphere" carbon technology has allowed us to make the new Z18L lighter and much stiffer than the earlier poles, but without sacrificing the legendary strength and reliability that Browning's Xitan poles have become famous for. The Z18L's unique section design makes it is longer than other poles on the market. It is a true length 16 m pole, even when fitted with 1-piece "short" top kits. Anglers can now have all the advantages of using "short" top kits, but without having to accept a "short" pole as a result! The Z18L's long section design also allows its 1-piece top kits to be longer than other "short" kits. This, small but significant, difference increases elastic length which makes the kit more "forgiving" when elastics are near full stretch. It also allows the Z18 kits to be used with a wider range of elastics than conventional short kits.The Z18L has been designed to be an all-rounder, but it is without doubt the ultimate top-end competition pole for big fish and big catches. Its long length, strength, total reliability and specialist features make it unique and unmatched in the pole market; a pole that delivers a real technical advantage in match situations. Browning Xitan poles have built a deserved reputation as totally reliable competition poles that do everything and anything asked of them – over an over again! The Z18L continues this story with the advantages of the latest carbon technology and design innovations unique to Browning poles. Xitan Advance Z18L Key features: The first choice for the serious match angler requiring a truly long, strong and ultra-reliable pole. A true 16 m pole "ready to fish" with the short 1-piece kit and ergonomic Square Pole Protector fitted. Supplied with 1.95 m 1-piece top kits in "skyline" grey and with visual depth markers. Kits fitted with our Duo-bush allowing a choice of tip size for different elastics. Tactile Precision Points – markers that can be felt when shipping out, no need to look down! Light and ultra stiff, with perfect balance and response at all lengths. Can be fished to lengths of 18 m plus. Carbon over-wrapped male & female joint areas to strengthen, resist sticking and minimise wear. Carbon reinforced "grip" areas on lower sections at the most common breakage area. Supplied with Browning's unique and "elbow friendly" ergonomic Square Pole Protectors. Fully compatible with earlier Browning long section poles and top 6 section compatible with other Xitans. Elastic rating 16/20, with low-cost Power C/3 and D/4 sections available to give extra set-up choice
Delivery Notice
Xitan Z18L Advance Set 13m Pole Package content:
- 1x 13m Xitan Z18L Advance pole
- 1x Pole Protector 6/7
- 1x Square Pole Protector to fit 13m
- 3x SLK 2.6m kits
- 4x 1.95m Skyline Pro kits
- 1x 2.6m Xitan Advance Multi Cupping Kit
- 1x Pole Cup Set
- 1x Xitan Multi-pocket carry case
| | | | | | | | |
| --- | --- | --- | --- | --- | --- | --- | --- |
| | Code | Model | Length | Sections | Tr.-Length | Weight | RRP €* |
| | 10805 131 | Xitan Z18L Advance Set 13m | 13 m | 8 | 1,9 m | 775 g | 2499.99 £ |
Xitan Z18L Advance Set 13m
Spare Parts
| Code | Model | RRP €* |
| --- | --- | --- |
| F1080 513 | C/3 | 121.90 £ |
| F1080 514 | D/4 | 308.90 £ |
| F1080 515 | E/5 | 372.90 £ |
| F1080 516 | F/6 | 427.90 £ |
| F1080 517 | G/7 | 603.90 £ |
| F1080 590 | Butt 13m | 952.90 £ |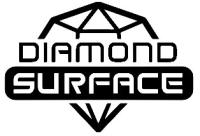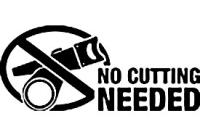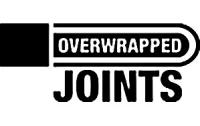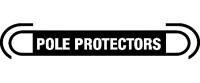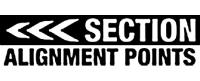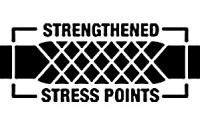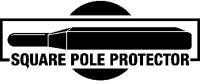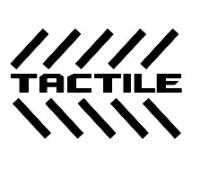 Description
Xitan Advance Z18L– a perfect all-rounder, but the ultimate pole for competition carp fishing. The new Xitan Advance X18L builds on the success of the legendary Xitan Z12, Z14 and Z16L. Using "Sphere" carbon technology has allowed us to make the new Z18L lighter and much stiffer than the earlier poles, but without sacrificing the legendary strength and reliability that Browning's Xitan poles have become famous for. The Z18L's unique section design makes it is longer than other poles on the market. It is a true length 16 m pole, even when fitted with 1-piece "short" top kits. Anglers can now have all the advantages of using "short" top kits, but without having to accept a "short" pole as a result! The Z18L's long section design also allows its 1-piece top kits to be longer than other "short" kits. This, small but significant, difference increases elastic length which makes the kit more "forgiving" when elastics are near full stretch. It also allows the Z18 kits to be used with a wider range of elastics than conventional short kits.The Z18L has been designed to be an all-rounder, but it is without doubt the ultimate top-end competition pole for big fish and big catches. Its long length, strength, total reliability and specialist features make it unique and unmatched in the pole market; a pole that delivers a real technical advantage in match situations. Browning Xitan poles have built a deserved reputation as totally reliable competition poles that do everything and anything asked of them – over an over again! The Z18L continues this story with the advantages of the latest carbon technology and design innovations unique to Browning poles. Xitan Advance Z18L Key features: The first choice for the serious match angler requiring a truly long, strong and ultra-reliable pole. A true 16 m pole "ready to fish" with the short 1-piece kit and ergonomic Square Pole Protector fitted. Supplied with 1.95 m 1-piece top kits in "skyline" grey and with visual depth markers. Kits fitted with our Duo-bush allowing a choice of tip size for different elastics. Tactile Precision Points – markers that can be felt when shipping out, no need to look down! Light and ultra stiff, with perfect balance and response at all lengths. Can be fished to lengths of 18 m plus. Carbon over-wrapped male & female joint areas to strengthen, resist sticking and minimise wear. Carbon reinforced "grip" areas on lower sections at the most common breakage area. Supplied with Browning's unique and "elbow friendly" ergonomic Square Pole Protectors. Fully compatible with earlier Browning long section poles and top 6 section compatible with other Xitans. Elastic rating 16/20, with low-cost Power C/3 and D/4 sections available to give extra set-up choice
Delivery Notice
Xitan Z18L Advance Set 13m Pole Package content: - 1x 13m Xitan Z18L Advance pole - 1x Pole Protector 6/7 - 1x Square Pole Protector to fit 13m - 3x SLK 2.6m kits - 4x 1.95m Skyline Pro kits - 1x 2.6m Xitan Advance Multi Cupping Kit - 1x Pole Cup Set - 1x Xitan Multi-pocket carry case