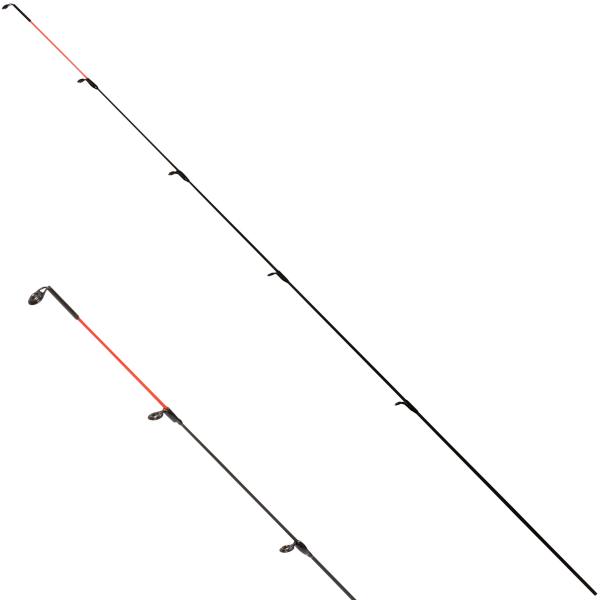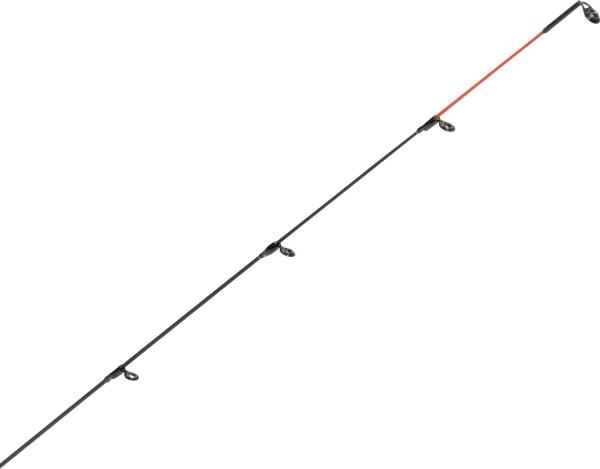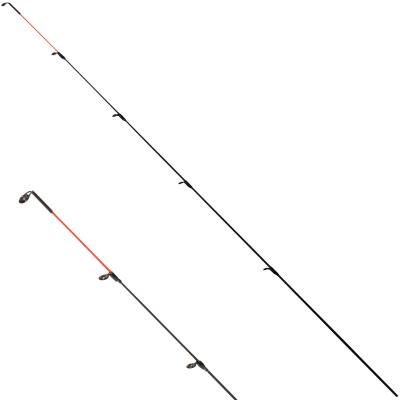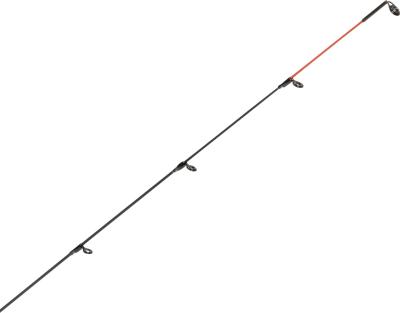 XENOS ADVANCE QUIVER TIP: high-quality replacement quiver tips for Xenos Advance carbon feeder rods
FEATURES: particularly large rings that allow any leader knots to pass through; bright orange tip for simple bite detection
HIGH-QUALITY COMPONENTS: The tip and rings are finished to a high quality and tailor-made for the feeder rods.
SIMPLE SELECTION: Thanks to colour coding near the insert, the tips are easier to distinguish. Lengthy searches around your holdall are now a thing of the past.
Description
Fine and fast-reacting carbon replacement tip with particularly large rings for seamless flow of the line even when using a leader. The tip is particularly visible and allows outstanding bite detection. Colour coding on the insert helps the angler to recognise the thickness
| | | | | | |
| --- | --- | --- | --- | --- | --- |
| | Code | Model | Length | Ø | RRP €* |
| | 12218 001 | Xenos Advance Feeder Quiver Tip | 60 cm | 3 mm | 11.99 £ |
| | 12218 002 | Xenos Advance Feeder Quiver Tip | 60 cm | 3 mm | 11.99 £ |
| | 12218 003 | Xenos Advance Feeder Quiver Tip | 60 cm | 3 mm | 11.99 £ |
| | 12218 004 | Xenos Advance Feeder Quiver Tip | 60 cm | 3 mm | 11.99 £ |
| | 12218 005 | Xenos Advance Feeder Quiver Tip | 60 cm | 3 mm | 11.99 £ |
| | 12218 006 | Xenos Advance Feeder Quiver Tip | 60 cm | 3 mm | 11.99 £ |
Xenos Advance Feeder Quiver Tip
Description
Fine and fast-reacting carbon replacement tip with particularly large rings for seamless flow of the line even when using a leader. The tip is particularly visible and allows outstanding bite detection. Colour coding on the insert helps the angler to recognise the thickness

Xenos Advance Feeder Quiver Tip
Description
Fine and fast-reacting carbon replacement tip with particularly large rings for seamless flow of the line even when using a leader. The tip is particularly visible and allows outstanding bite detection. Colour coding on the insert helps the angler to recognise the thickness

Xenos Advance Feeder Quiver Tip
Description
Fine and fast-reacting carbon replacement tip with particularly large rings for seamless flow of the line even when using a leader. The tip is particularly visible and allows outstanding bite detection. Colour coding on the insert helps the angler to recognise the thickness

Xenos Advance Feeder Quiver Tip
Description
Fine and fast-reacting carbon replacement tip with particularly large rings for seamless flow of the line even when using a leader. The tip is particularly visible and allows outstanding bite detection. Colour coding on the insert helps the angler to recognise the thickness

Xenos Advance Feeder Quiver Tip
Description
Fine and fast-reacting carbon replacement tip with particularly large rings for seamless flow of the line even when using a leader. The tip is particularly visible and allows outstanding bite detection. Colour coding on the insert helps the angler to recognise the thickness

Xenos Advance Feeder Quiver Tip
Description
Fine and fast-reacting carbon replacement tip with particularly large rings for seamless flow of the line even when using a leader. The tip is particularly visible and allows outstanding bite detection. Colour coding on the insert helps the angler to recognise the thickness